REVIEW: Trouble with Autopilot in Canada
A difficult experience with Autopilot in the mountains of Canada
Each Tuesday, we feature a different review. Last week, we discussed a near flawless Autopilot trip from Boston to Chicago.
This week we feature a trip with the same car, a 2017 Tesla Model X, but in a different country, Canada. Most importantly, the result is also different with Autopilot having some troubles handling a more difficult destination.
We came across this tweet from early December and reached out to Peter to elaborate.
@elonmusk @Tesla #autopilot needs to predict road path in 3D to account for surface curvature to adjust for yaw, roll and pitch. Autopilot up to Whistler from Vancouver BC shows signs of weakness in this regard.

— Peter Chan (@chankjuan) 3 december 2017
This was a one-time trip from Vancouver BC to the mountainous region of Whistler about an hour and a half away.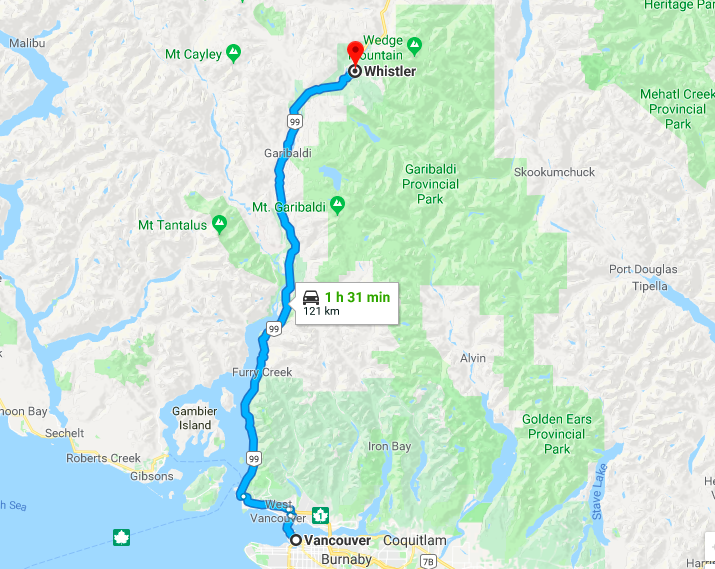 We asked Peter to provide some more details on the problems he experienced and he answered:
Many areas merge 2 lanes to 1 lane and back. Causes confusion on right lane that merges and end. Road rises and falls following contour of the mountainous route. Autopilot doesn't handle these changes well sometimes entering corners a little quick. Needs driver attention and intervention quite often.
Below are the ratings he gave for this specific trip (out of 5 Stars possible):
How Safe I Felt: 3 Stars
Reliability: 4 Stars
Ease of Use: 5 Stars
I'd Recommend this Car to Family or Friends: 5 Stars
Overall Experience: 3.5 Stars
As you can read from his comments and his overall rating of 3.5, this trip was far from perfect. Despite that, Peter stayed alert and allowed the Autopilot to assist him in getting to his destination. This was obviously not an easy path for an autonomous vehicle. There was construction and difficult roads. Interestingly, Peter still gave 5 stars when asked whether he'd recommend this vehicle to family and friends. Understanding that Autopilot is a tool to help at this point and not to be solely relied upon allowed Peter to get to Whistler safe and despite the troubles he had, he still gave a few positive ratings.
We continue to gather ratings from driverless car experiences. If you have one to share, we would love to hear from you. Please click here to share your experience: https://driverlessratings.com/review.


Image credit: Tesla Motors